Merser Rum. Distilled in the Caribbean. Made in London.
Captures the best rums of the Caribbean, blended in the heart of London.
The way rum used to be made. Merser Double Barrel is left to  "marry" in small barrels to gently harmonise the flavours for a further 6 months.
Soft Vanilla sweetness, Vibrant Tropical Fruit and a Wonderful Toasty oak character.
Each small barrel contains just enough for 400 bottles and has no additional colour or sweetener added. Delicious with ginger ale to enhance the tropical flavours.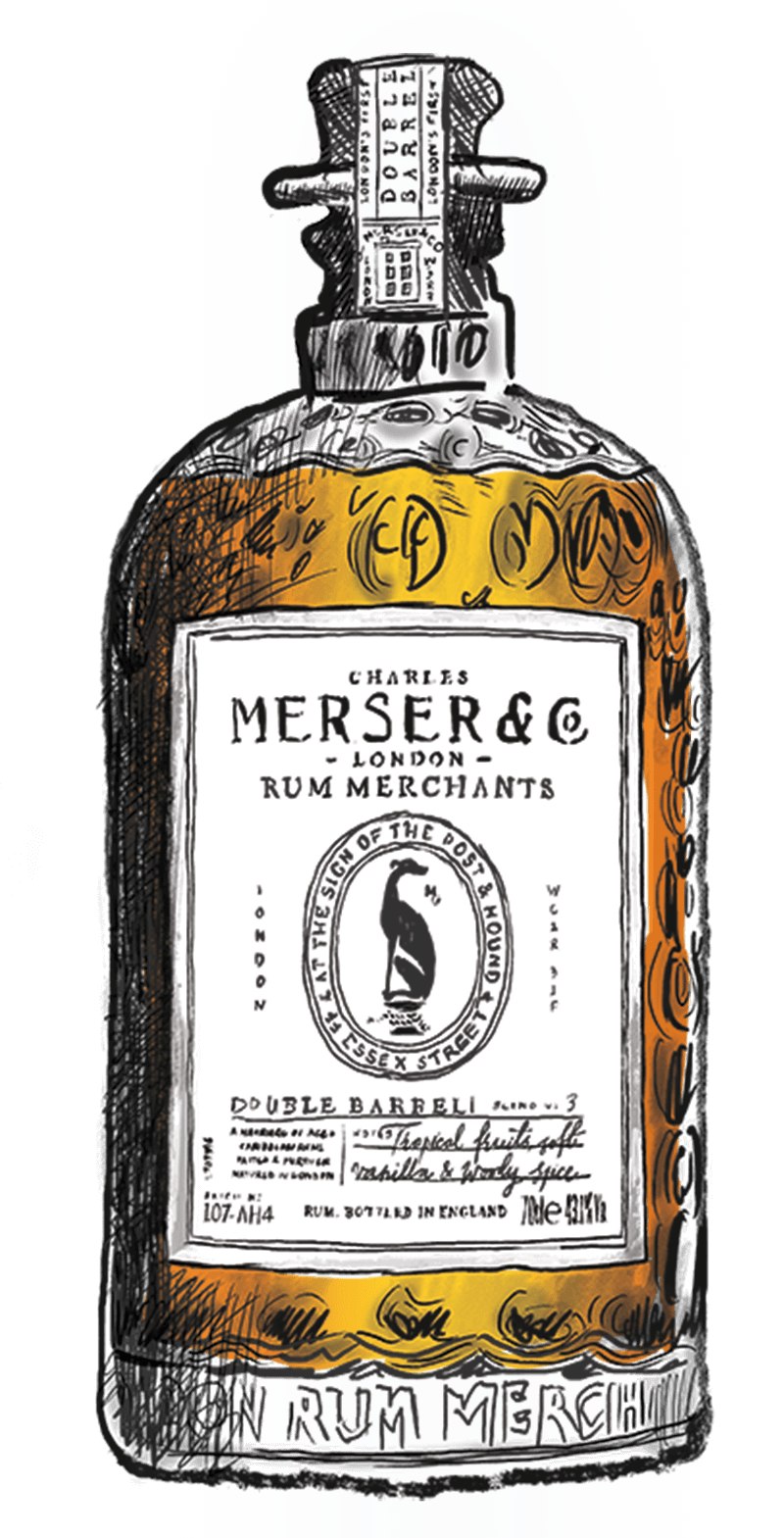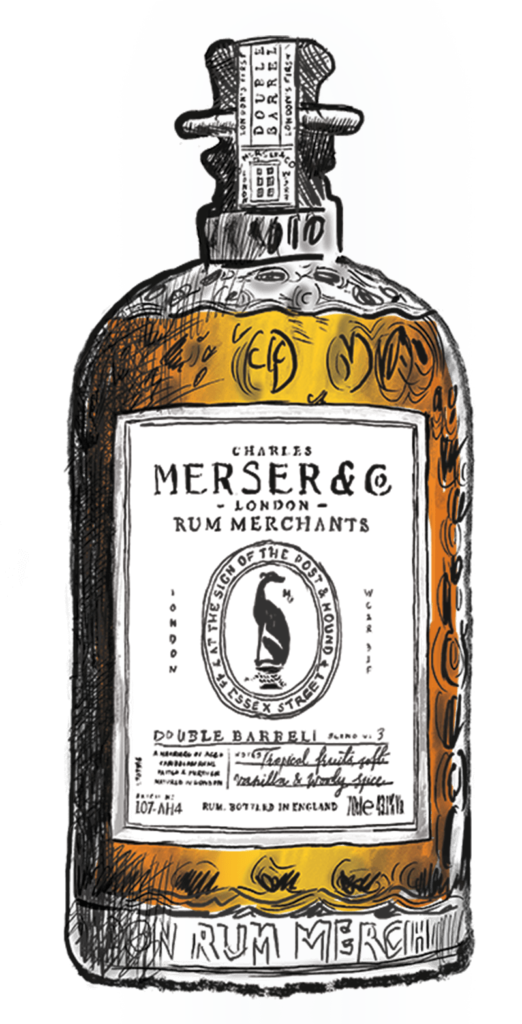 For over one hundred years, the streets of London were home to a bustling network of rum blending houses. The skill lay not in distilling but rather in the sourcing and blending of the liquid. Their reputation only as good as the last batch they produced.
Then one day the trade stopped – consolidation, cost-cutting and industrialization forced production elsewhere. There simply wasn't a market for high quality, small-batch rum and a skillset once central to London's very identity was lost. Until now…
We are bringing back the lost craft of rum blending to London. Championing traditional production approaches, reinvigorating interest into the forgotten world of 19th Century rum cocktails and putting London's rum back on the map.
Explore the world of rum – enjoy our tales of rum and some seriously good cocktails
Sign Up to Our Newsletter
...and get 15% off your first bottle purchase